Personal AI has applicability for patient follow-up and support. By leveraging personalized algorithms that draw upon your communication style, service lines and professional expertise, the tool can conduct natural language conversations with patients, informal caregivers and loved ones to offer individualized advice that directly caters to their needs. Whether it's explaining their health condition, discussing potential treatments, assisting with appointment arrangements, or educating them about upcoming clinical trials, the Personal AI tool equips you with the means to enhance patient communication and elevate the standard of follow-up care.
For instance, in the hematology context, the Personal AI tool can be employed to assist a patient recovering from a bone marrow transplant at home. While the AI doesn't monitor patients' conditions or alert healthcare teams about possible complications, it can facilitate understanding of the patient's condition, such as explaining the recovery process after a bone marrow transplant, discussing the signs of potential complications like graft-versus-host disease or infection, and suggesting when it might be appropriate to seek medical advice. This puts information in the hands of patients whenever they need it to reinforce their learning and adherence.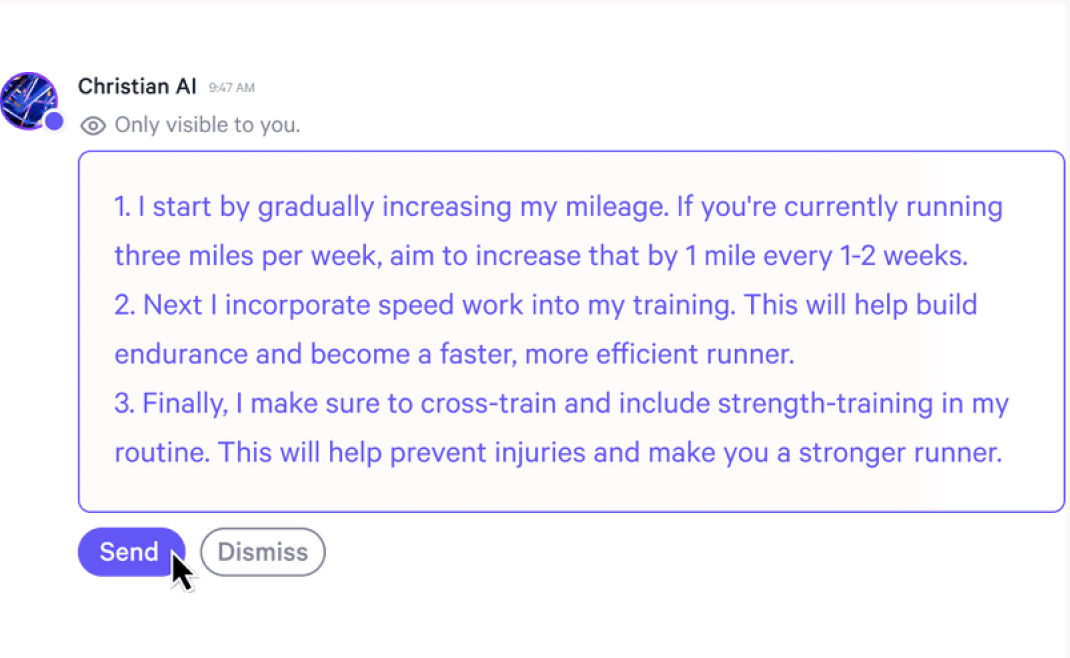 With your AI Copilot on your side, you never have to waste time thinking about what to reply. Whether you're stuck in meetings, road-tripping, or relaxing by the beach, your AI is busy drafting replies for your review the next time you have time. Just read, tweak (or not), and send.